about us
Coming from a background in the marine industry we heard from more and more people who wanted an easier way to just relax on the water and enjoy the view. Lake Lounger does that and so much more! We offer a variety of models that are cost effective, low maintenance, and easy to use for those who want to maximize their real estate. With the addition of an eco-friendly electric trolling motor, Lake Lounger is also a great option for taking trips to the neighbor's or your favorite fishing hole. We want to help people spend more time enjoying life on the water, plain and simple. Check out our lineup of models or our features and options to learn more.
Made with pride in Wisconsin.
The employees of Lake Lounger take pride in the product they put out. Is it overbuilt? Certainly. But that's the only way we know how to build. Being made up of employees who grew up here we know the value of hard work and quality. When you buy a Lake Lounger you're not only getting a great product, you're supporting local business. And from all of us at Lake Lounger we'd like to thank you.
Low maintenance actually means low maintenance.
This is not just a sales pitch folks. It's a fact. With its powder coated rails, durable vinyl floor, and--if you choose to add it--outdoor furniture, everything on the Lake Lounger was meant to be outside and can stay outside. So when you bring your Lake Lounger home just set it in the water, anchor it, and you're done. And cleaning it out couldn't be easier. The vinyl floor is mold and stain resistant. Sweep it out, spray it down, blow it out.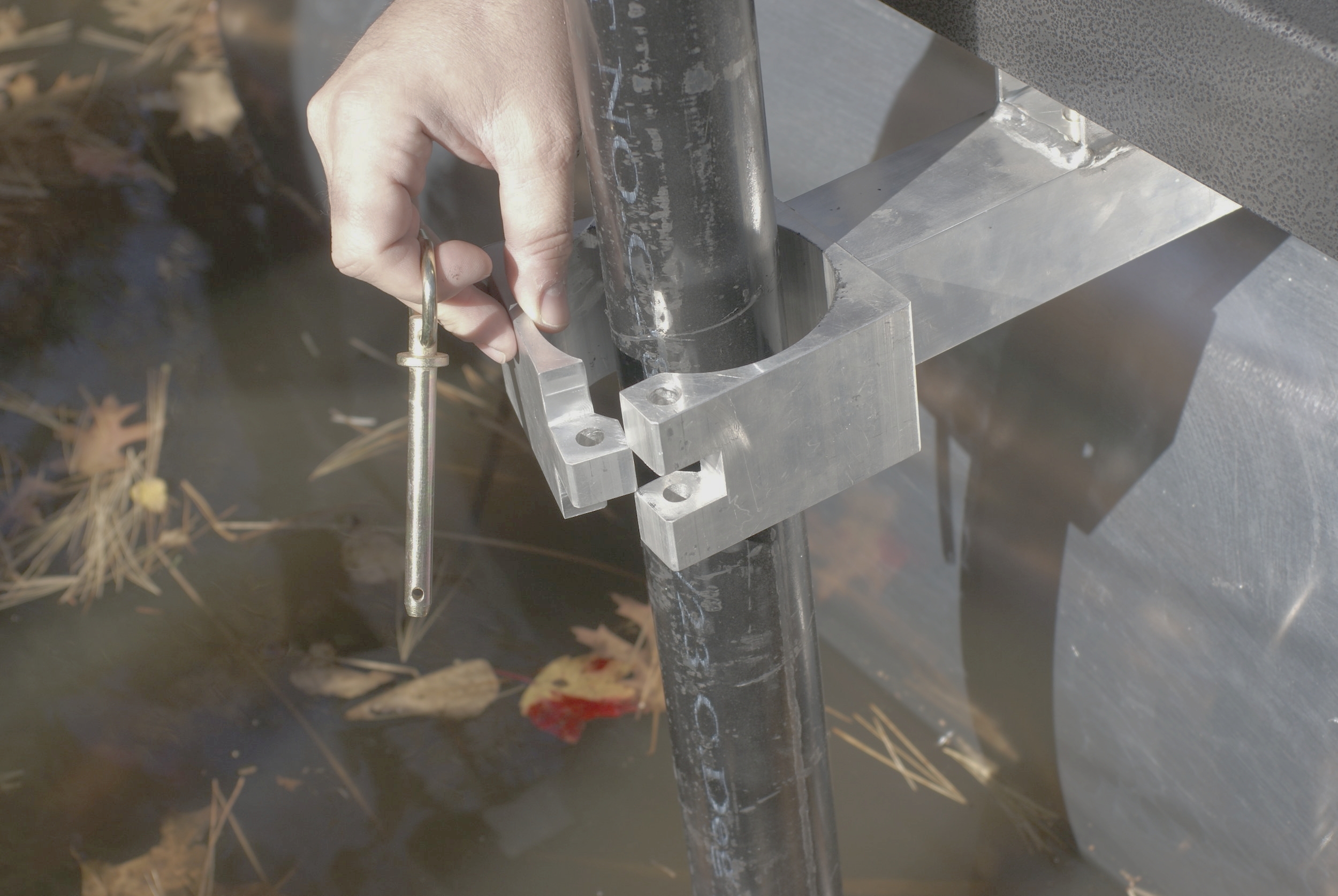 ...With Detachable Anchor Brackets
Eco-Friendly. Electric Powered.
The Lake Lounger is your luxury floating patio. So, anchor it and use it as your dock or mount an optional electric trolling motor and make your patio mobile. The custom designed detachable anchor brackets make either option possible. Everybody has their own unique needs on the water, but now you've got options.